Hi there I've got an outfit post to show you all today featuring some very cute jelly sandals from infashionOnline. Now like a lot of fashionistas out there I love neon at the moment so when I received these Carlton London Sadie shoes from the postman I was very happy to see a shock of orange peeking through as I unwrapped my package. What better way to show off the bling and neon effect of these shoes then by teaming it with an all black outfit. I've also added a neon pink satchel, chunky neon chain necklace and some simple neon rings.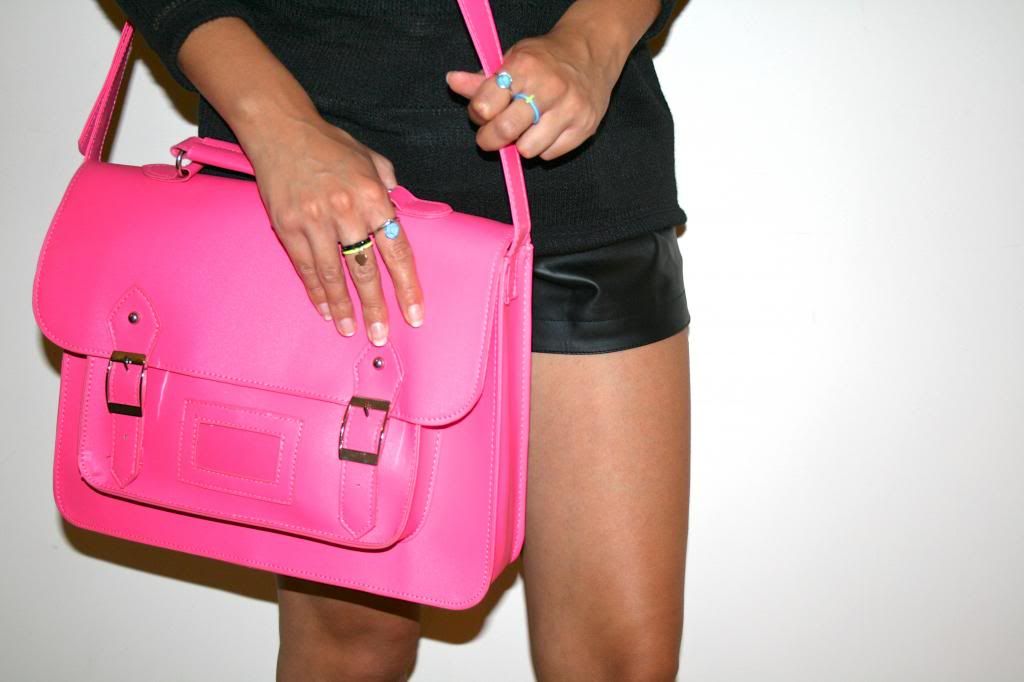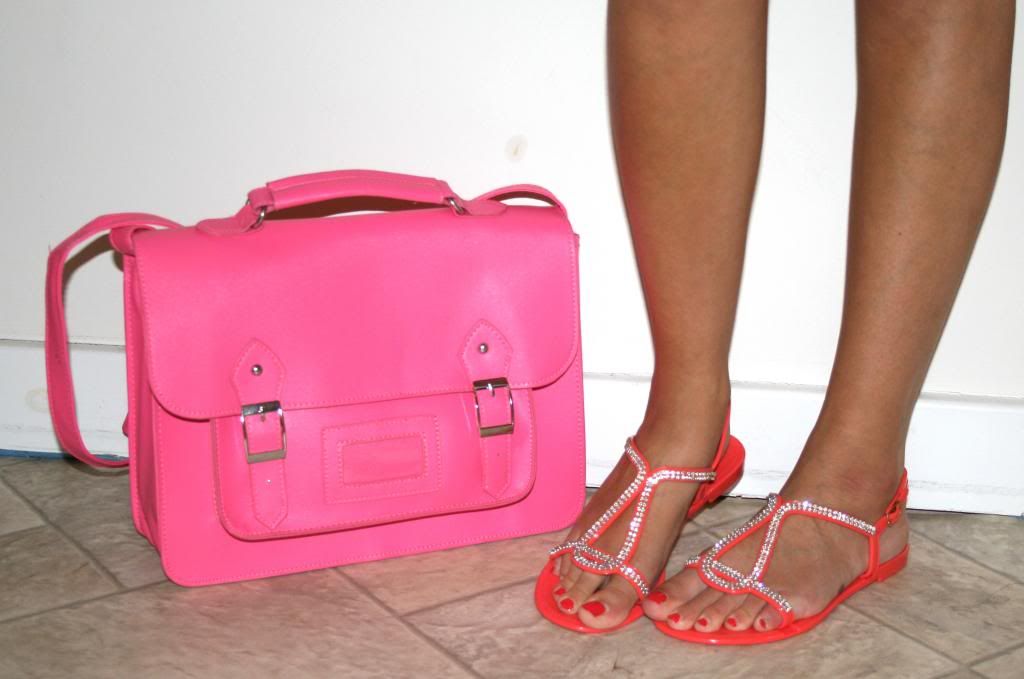 Not only are these sandals on trend neon but they're also a great jelly shoe material (which by the way is also very on trend). I also love the fact that they have a bit of shiny bling detail, which allows the shoe to be dressy but they can also be worn in a more casual way too. I'am a little upset that summer is almost over as I won't be able to wear them for much longer.
Hope you enjoyed this outfit and if you fancy buying the shoes then click here (they're only £15, go go go). Thanks for reading!
Kylie – Check out my blog too lazy2lovely